Efficient and Intelligent Solutions
DJI Agriculture equips operators with cutting-edge technology as well as innovative workflows, making farming more efficient than ever.
Crop Protection
AGRAS T20
The T20 can be used for insects and weed control for a variety of crops such as rice, wheat, corn, citrus trees, cotton, and much more.






Spraying Operation: T Series Spreading System 2.0

System 2.0 can be used to spray solid particles or plants Paired with agricultural drones, the T Series Spreadingand is suitable for various operation scenarios such as rice seeding, prairie reseeding, oil seeding, fertilizer spreading, and much more.


Field Mapping: Phantom 4 RTK

The Phantom 4 RTK helps you envision construction plans, utilize the GIS system for property management, record changes in field conditions, generate basic maps for precise agriculture, and provide a reference for field construction and planning.


Crop Inspection: P4 Multispectral

Based on collected multispectral data, users can quickly acquire the desired plant-specific metrics and parameters, inspect plant health in real time, detect insects and weeds promptly, and utilize crop protection measures to ensure precise agriculture management.


Mission Planning: DJI Terra

With DJI Terra, users can create area mapping and obtain data analysis for farms, orchards, and forests, prescribing solutions for variable rates of fertilizer spreading. DJI Terra also supports mission planning, significantly improving operational efficiency with its ability to generate automatic flight paths.

Solutions
DJI Agriculture not only empowers agriculture professionals with powerful equipment but also provides intelligent solutions that save time and increase workflow, benefiting a wide range of customers from farmers and growers to agricultural cooperation and service agencies.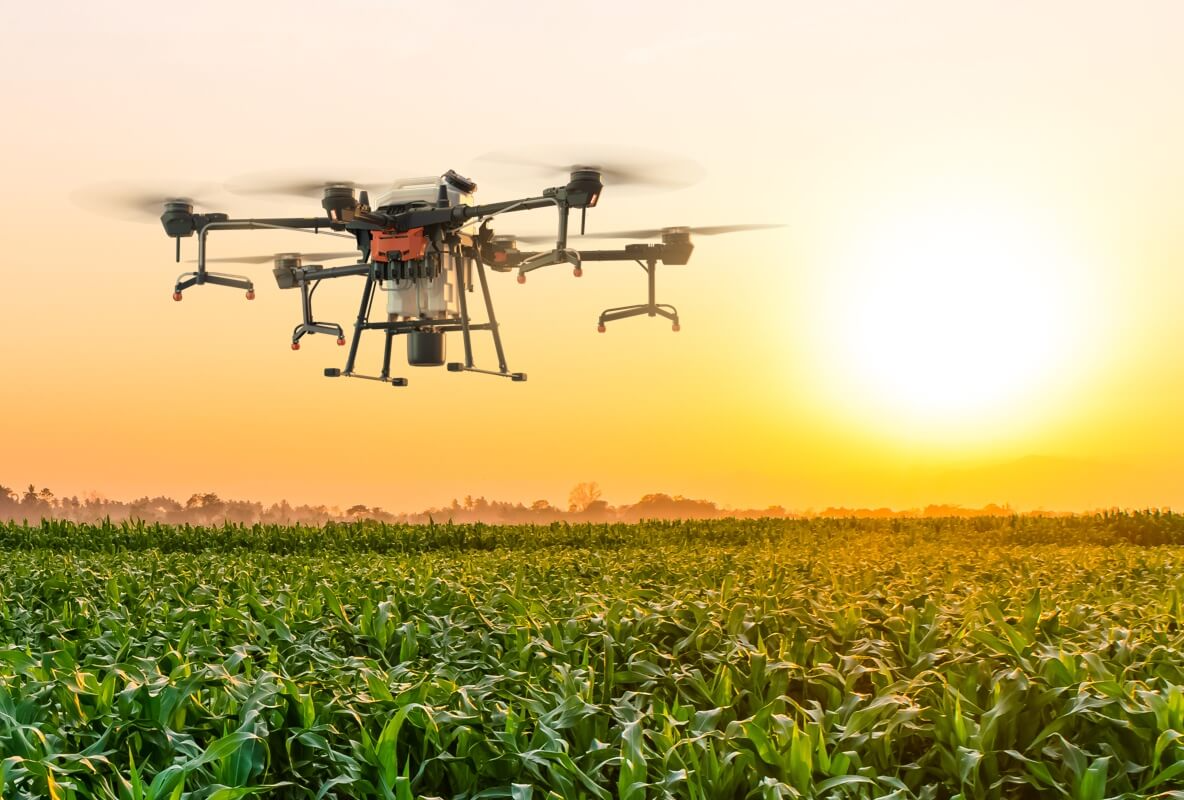 Grain Crops
Our solutions provide digital, informative, intelligent, and precise field management for grain crops such as rice, wheat, and corn. This empowers agricultural operators with more convenient and efficient options, reduces operation costs, improves crop quality, and increases yield rate.

Commercial Crops
We also provide digital, informative, intelligent, and precise management solutions for commercial crops such as cotton, citrus trees, apple trees, and tea plants. As with grain crops, agoperators will find these options more convenient, inexpensive, and beneficial to crop quality and yield rate.